RV INSTITUTIONS
Bringing world-class education to all
Rashtreeya Sikshana Samithi Trust was started during pre- independence era i.e., in the year 1940 with only six students by its first and only teacher: the founder Sri M.C. Sivananda Sharmaji. The sapling he planted 79 years ago is today a MIGHTY TREE which is reflected in the establishment of 21 premier institutions with over 1800 staff members and around 20,000 students, offering education from Nursery schooling to Doctorate level. Today, the alumni of RV Institutions are placed in senior positions at various national, international & global organizations. Also, the Trust runs a special school for differently abled children to cater to the special needs of the society. Through yeomen service to the nation today, the RV brand is being recognized as a household name, a synonym for quality education. RV has become part of Bangalore road ma with a road named after it. Presently, the Trust is led by Dr. M.P. Shyam as President of Rashtreeya Sikshana Samithi Trust with the group of distinguished Member as board of Trustees.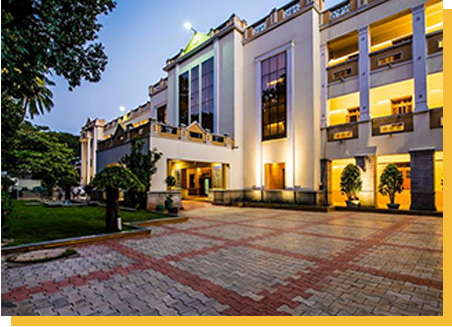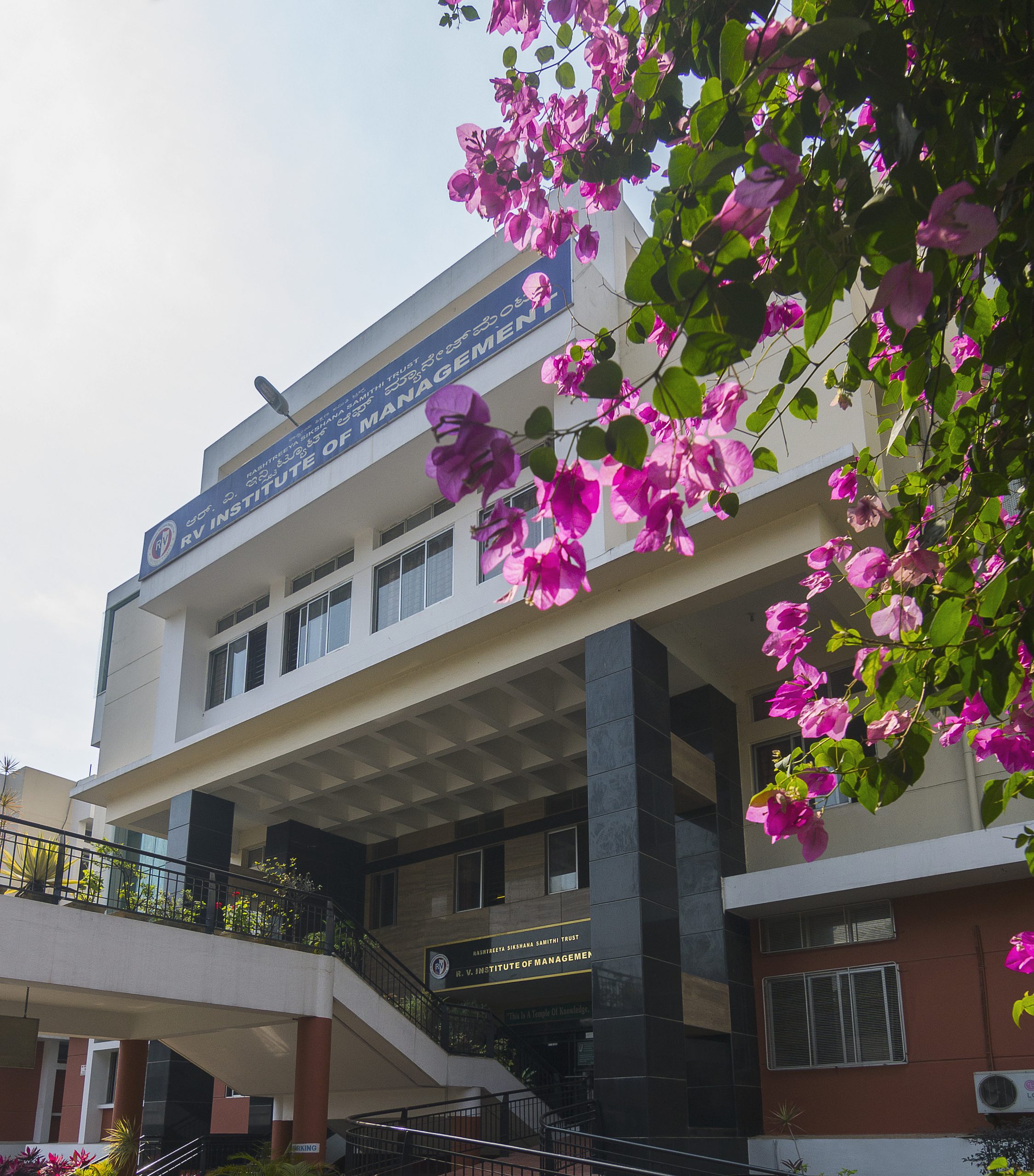 RV INSTITUTE OF MANAGEMENT
Our Heritage
RSST(Rashtreeya Sikshana Samithi Trust) to which RVIM belongs was established in 1940. It is recognized as RV Group of Institution( Rashtreeya Vidyalaya) is one of the fastest growing group of Institutions in the state of Karnataka. It has presence in virtually every field of academics and research. As on date, RV Group has under its ambit over 27 institutions, in which 20,000 plus students from all over India and abroad are pursuing their dream education, RV Engineering College, DAPM RV Dental College, RV School of Architecture, RV Aster Super Specialty Hospital, RV Teachers College, Bengaluru are some of the flagship Institutions under RV Group. We welcome you all to the world of RV Institute of Management, located in Jayanagar, the beautiful and central suburb of Silicon Valley of India, i.e Benagalore also known as IT capital of India. The Institute is well connected to city even through metro rail network Our dedicated and experienced faulty with industry background; best in class infrastructure; student focus; intense placements support and robust industry and institutional linkages ( domestic and international) help us in accomplishing our mission and vision. We believe in holistic development of students as reflected in our motto " We prepare our students for life". In May 2019 RVIM was re-accredited by NAAC with 'A+' Grade & is certified by QS I-Gauge, a global accreditation agency for E-Readiness in 2020 and Diamond rating in the subject rating category in 2022.
QUALITY POLICY
Constantly strive to achieve excellence across all fronts to remain an industry relevant and socially responsible Institution by following the principle and philosophy of Outcome Based Education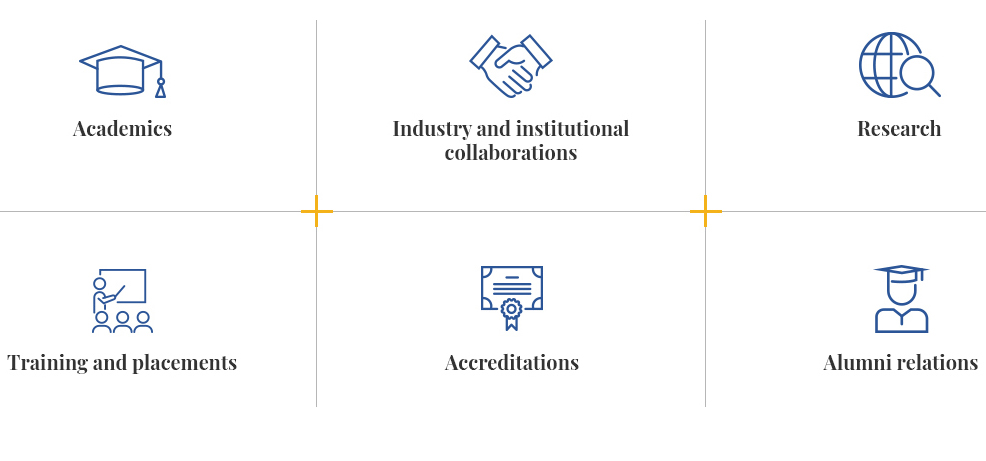 Centre for Social Responsibility

Centre for Alumni Relations

Centre for Innovation

Centre for International Collaborations

Centre for Knowledge Resources

Centre for Media

Centre for Research and Consultancy

Centre for Training and Placements

IBM Innovation Centre for Education
ACTIVE COLLABORATIONS
At RVIM, we understand the need for global citizenship as we progress to an interconnected and interdependent world. In view of this, we have collaborated with various foreign universities to provide our students a platform to expand their horizons and cross-cultural linkages. Through short-term certification programmes, research opportunities, academic content enrichment, and students or faculty exchange, we aim to leverage the strength of our wide network of institutions to provide multi-faceted exposure to our students.
RVIM was recognised as E-LEAD Certified Institute by QS I GAUGE during June 2020
RVIM was ranked 22nd in All India Level Return on Investment (ROI) by Business Today in association with MDRA 2020
RVIM was ranked 28th in All India Level South Zone by The Week 2020 in association with HANSA Research
RVIM was awarded Best Management College of the Year, Karnataka by National Educational Excellence Awards and Conference 2020
RVIM was recognised with A+ Grade by NAAC in May 2019
RVIM was ranked 10th in METRO Ranking by Business Today in association with MDRA
RVIM was ranked 87th in Top B-schools ⁠— All India Level, by The Week 2019 in association with HANSA Research
RVIM was awarded Best Management College of the Year, Karnataka by National Educational Excellence Awards and Conference 2019
Sri. K. A. Sujit Chandan
Chairman, Governing Council RVIM, & Trustee, RSST, Bangalore.
Dr.(h.c) A. V. S. Murthy
Hon. Secretary, RSST, Bangalore
Sri. D P Nagaraj
Hon. Joint Secretary, RSST, Bangalore
Dr. A. S. Vishnu Bharath
Trustee, RSST,Bangalore
Sri.P.N.Praveen
Trustee, RSST, Bengaluru
Sri.A.Rajan
Former Country Head, Operations, HDFC, Mumbai
Dr. Purushottam Bung
Professor & Director RV Institute of Management, Bangalore Ex-Officio Secretary – GB
Dr. Noor Firdoos Jahan
Professor, Department of Marketing
Dr. Anupama K Malagi
Professor, Department of Human Resource
Sri.M.V.Rangappa
Syndicate Member Bengaluru City University, Bengaluru
Dr.Padmaja.P.A
Principal, MLA-AHL
Dr.Vidyadhar.Reddy.A
Former, Professor & Director, NALSAR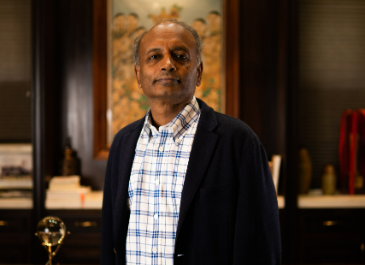 Dr. M.P. Shyam
President, RSST
Rashtreeya Vidyalaya (RV) institutions are at the forefront among..
Mr. A. V. S Murthy
Hon. Secretary, RSST
Our vision is to impart quality education at a reasonable cost in all core disciplines and develop..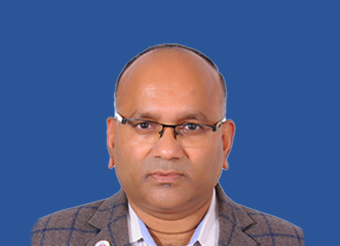 Dr. Purushottam Bung
Director, RVIM
RVIM is steered at creating ample opportunities for students which will..