THE JOURNEY TOWARDS GROWTH AND GLOBAL CITIZENSHIP
RVIM STUDENT'S COUNCIL
COUNCIL MEMBERS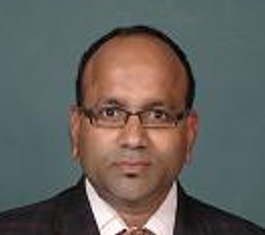 Dr. Purushottam Bung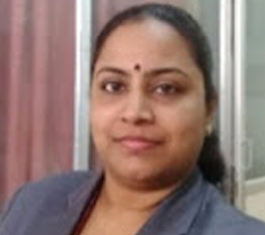 Ms. Rashmi Shetty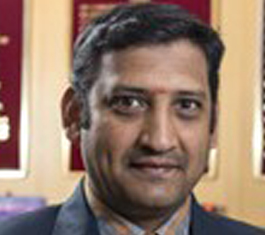 Mr. S. K Manjunath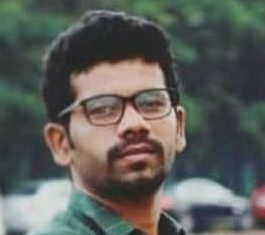 Mr. Shakthi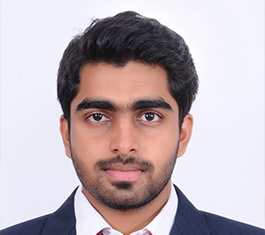 Mr. Shashidhar Patil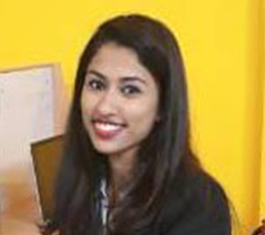 Ms. Zilpha Jeevitha Machado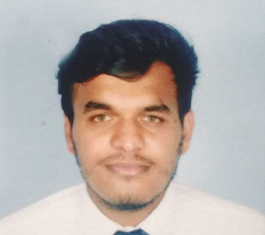 Mr. Bhargav Hegde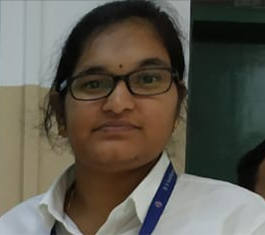 Ms. Anitha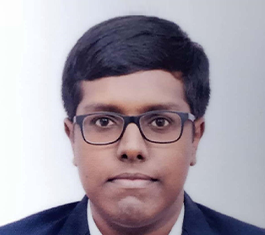 Mr. Prashanth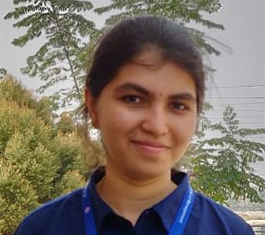 Ms. Varija Madhuranathan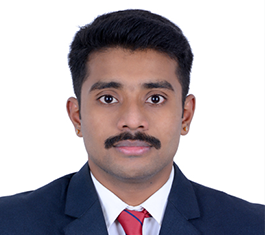 Mr. Ravi Kumar
Ms. Greeshma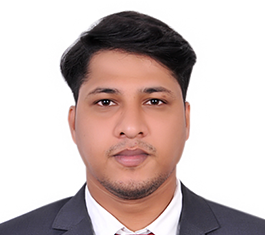 Mr. Thejasvi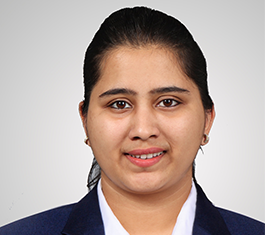 Ms. Shreya Shahpurkar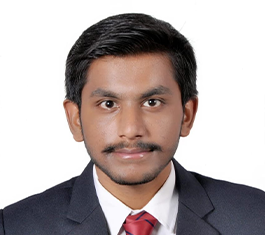 Mr. Mohan R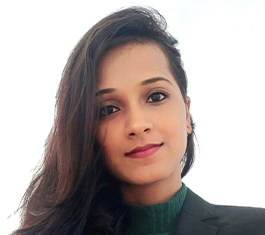 Ms. Suprita Chatni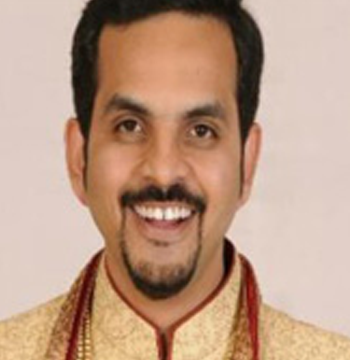 The campus is well-equipped with all amenities that will help in creating an atmosphere of learning for students. The placement cell has been actively involved in nurturing the students as per the industry requirement right from the first day through various skill development programmes and activities.
Jayanth Hiremath (Batch 2010-2012)
Assistant Manager – HR
HDB Financial Services, Bengaluru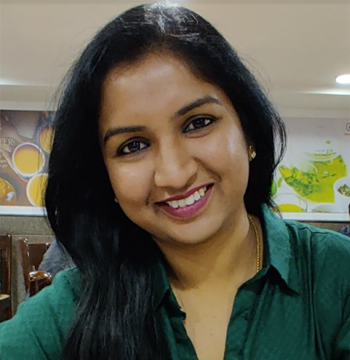 I started my journey with RVIM as it was associated with the well-known brand name of RV institutions. But soon I realised that it was not just the brand value of the institution but the emphasis on ethics, discipline, and principles that contributed to RVIM's success. The institution has made me believe that it's more important to become a person of value than a person of success.
Vidyulatha Shridhar (Batch 2013-2015)
Team leader — Account Management
Practo Technologies Pvt. Ltd., Bengaluru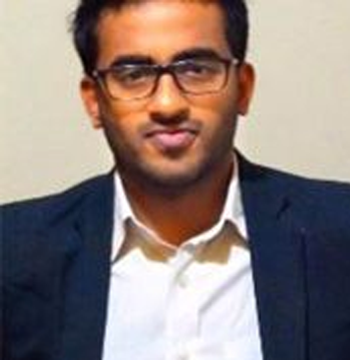 The MBA programme at RVIM is a top-notch option for any student. The curriculum brought out the best in me and unearthed my leadership qualities. Apart from imparting knowledge the institute also reinforces in us the spirit of creative action. The faculty, guest speakers, and peers were of great help in accentuating my learning experience. I simply couldn't ask for more than what I gained from RVIM, and ongoing support I still receive from my former professors.
Punith K. S (Batch 2012-2014)
Business Analyst to CEO
Niraamaya Retreats (A Jupiter Capital Enterprise)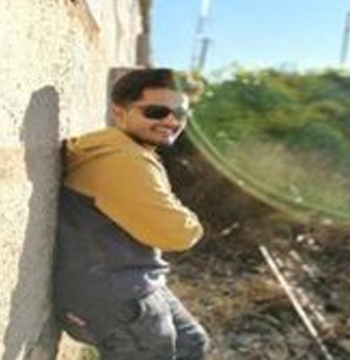 Most of the students pursue MBA for the sake of securing a good job and that's what makes RVIM special. The placements here are the best in Bengaluru with companies coming with good packages, giving you a launchpad to excel in your career. The values, discipline, and ethics I learned at RVIM have definitely helped me in my life.
Akshay Shukla (Batch 2013-2015)
Business Development Manager
GoodBox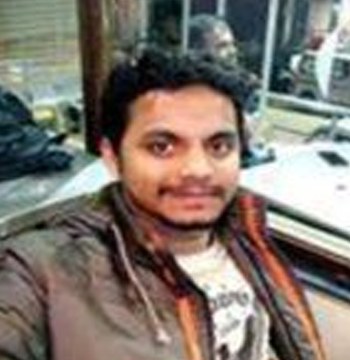 As one of the best education institutes in Bengaluru, one can expect good education and placement from RV Institute of Management.
Abhishek R. Sirur (Batch 2015-2017)
APC Channel
Kotak Mahindra Life Insurance Ltd.
One Week CEP on Big Data Analytics from 5th to 10th October 2020

Diploma in Business Analytics offered IBM – ICE, 21st September 2020

Atal Ranking of Institutions on Innovation Achievements ⁠— ARIIA Report

Organisation Structure

Clubs

Mandatory Disclosure as per AICTE Norms

AICTE Extension of approval letters
INFRASTRUCTURE AND FACILITIES
Be it academic research, general information, or curriculum-based text, the library at RV Institute of Management is home to a wide variety of books and reference texts for our students. It has over 15,000 titles as well as 100 national and international journals. Apart from being a knowledge house for our scholars, it also serves as a resource centre for visiting professionals from the industry and other academicians.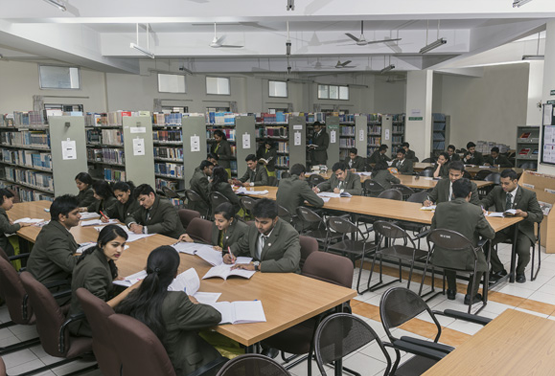 The institution also houses a separate digital library with 45 i3 computer systems, providing access to online databases such as Capitaline, EBSCO, and J-gate. Students can use it to learn, keep track of latest happenings around the world, and refer to industry-relevant data.
The following types of materials are available at our digital library:
E-books
E-journals
Detailed syllabus
Previous question papers
Project reports up to abstract level
Institutional repositories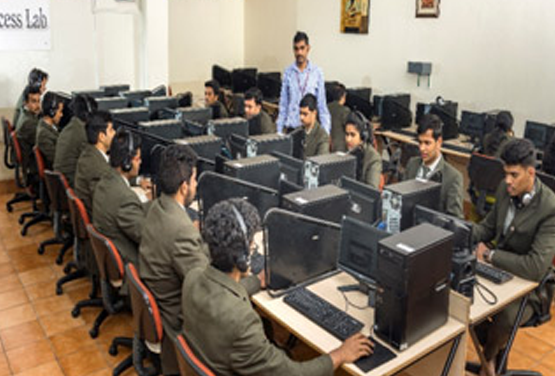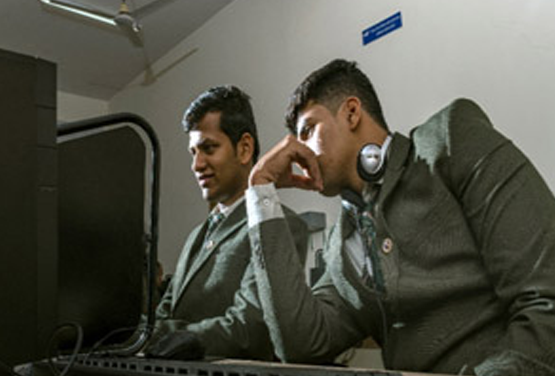 The spacious, air-conditioned computer labs are equipped with state-of-the-art technologies to enhance our students' learning experience. 250 P4 systems and terminals have been provided for our learners, enabled with high-speed internet connectivity. In addition to this, a communication lab is also in place to help students improve their speaking skills and abilities.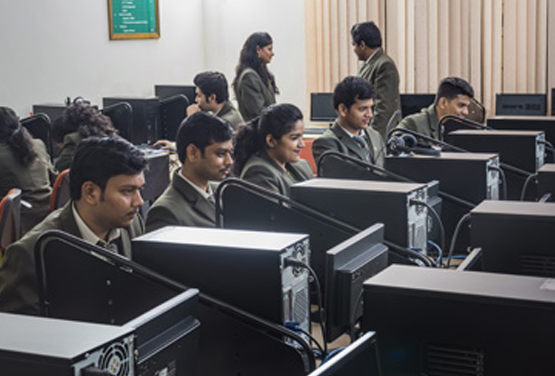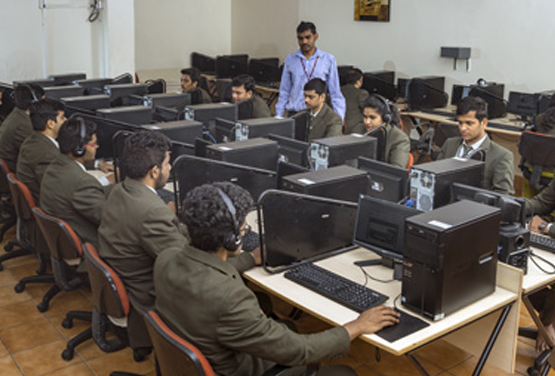 The canteen at RVIM is located in the heart of the campus and is governed by the rules and regulations of RSST. It offers a menu of South Indian and North Indian dishes that are prepared in a hygienic and healthy kitchen. It has a seating capacity of 200 students and 30 staff members, giving everyone a space to unwind and catch up with friends and colleagues.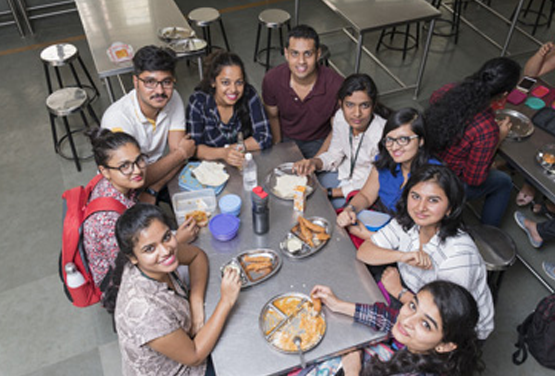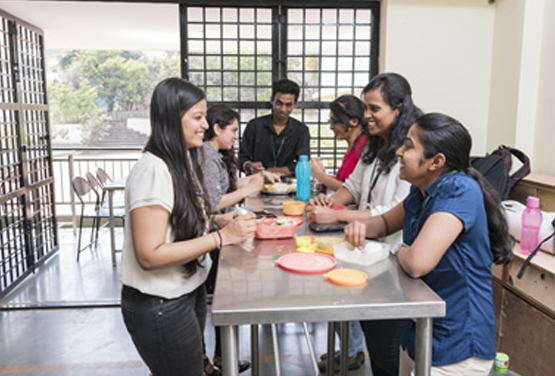 The boys' hostel is located on Bull Temple Road in Basavanagudi, Bengaluru and is managed by RSST. It comprises 30 twin sharing rooms, a reading and TV room, and provides Wi-Fi connectivity, healthy vegetarian food, and parking facility. We give utmost importance to the well-being of our hostelites and have tied up with major hospitals in the city for outpatient emergencies.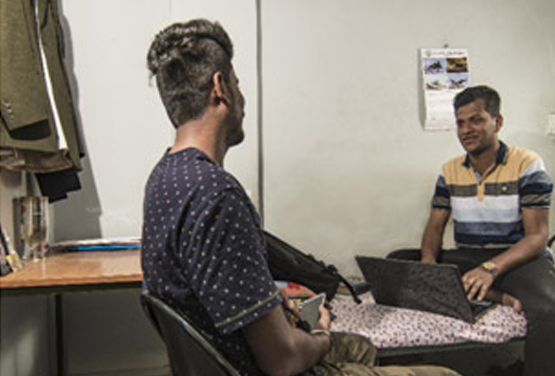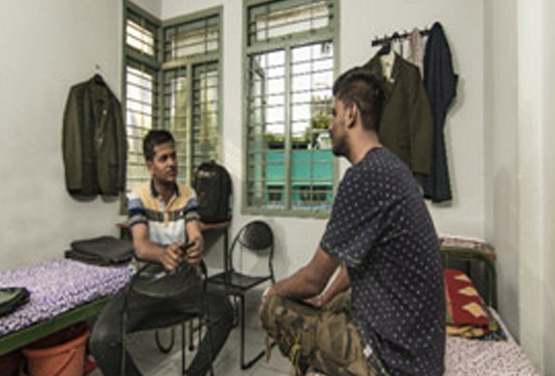 The girls' hostel at RVIM, managed by RSST, is located in Jayanagar 3rd block, next to Ramakrishna Hospital. The hostel accommodates 90 students and offers all the essential amenities such as Wi-Fi connectivity, healthy vegetarian food, and parking facility. We have also partnered with hospitals for assistance in case of any emergency.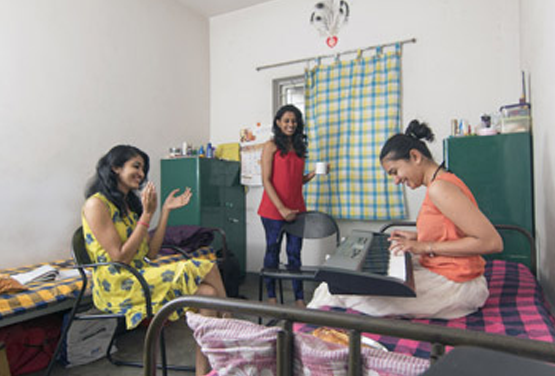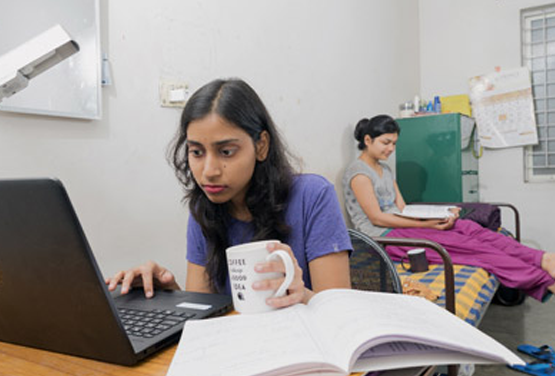 The sports facilities at RVIM allow our students to explore and boost their athletic talents and grow beyond academic knowledge. We have designated volleyball, throwball, and badminton courts for regular practice sessions. Students can also try their hands at indoor games such as carrom, chess, and table tennis. A committee has been constituted for sports management that makes necessary recommendations.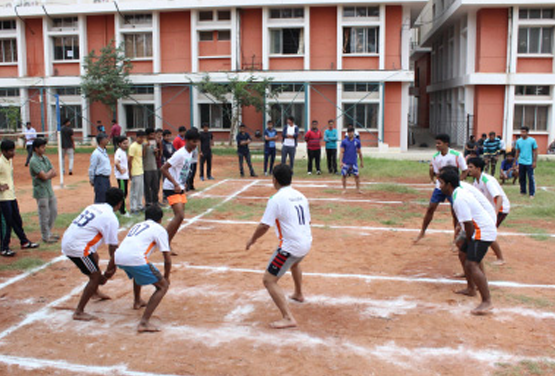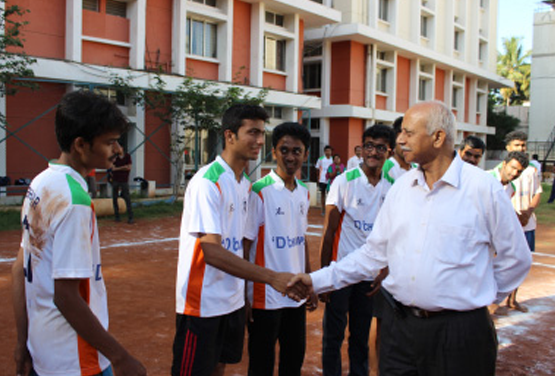 CENTRES FOR EXCELLENCE
Our Centres for Excellence are founded to make sure our students are exposed to universal training and development to lead the future. We make it certain to focus on every element that goes into building a successful future.

Centre for Social Responsibility

Centre for Alumni Relations

Centre for Innovation

Centre for International Collaborations

Centre for Knowledge Resources

Centre for Media

Centre for Training and Placements

Centre for Research and Consultancy

IBM Innovation Centre for Education

IOP Centre for India

wellness
Our movie club is the ideal forum for movie enthusiasts to come together and interact. Through movie screenings and discussions, we encourage students to perceptively develop the skill of movie appreciation. Our faculty members Prof. Nagasubba Reddy, Prof. Anitha D'Silva, and Prof. Rashmi Shetty coordinate the actions of the club.
The club focuses on the following objectives:
Screen movies or documentaries that highlight managerial skills like leadership, team spirit, group dynamics, creativity, and self-motivation
Inspire discussion and analysis from various perspectives
Bring students and faculty together to share experiences
Record audio and video lectures to support student learning
Encourage members to shoot short inspirational movies/films/videos
A healthy body and mind is imperative before taking up any task. The yoga club at RVIM, spearheaded by our Director Dr. Purushottam Bung, was established to help improve the well-being of its members. Any student or faculty interested in yoga is invited to join the club and participate in its activities. We also organise quarterly outbound sessions on the theme 'Yoga for peace and harmony'. Membership to the Yoga club remains free and consists of a simple procedure of filling in your details in the form available at www.rvi.edu.in.
Some of the common guidelines followed at the Yoga club are:
Participants are advised to be in comfortable clothing
Participants are advised not to perform postures that make them uncomfortable, as prevention of injuries is key here
Yoga practice should be conducted in a silent/peaceful environment
The Center for Wellness shall host podcasts to explain the therapeutic benefits of Yoga
Our movie club is the ideal forum for movie enthusiasts to come together and interact. Through movie screenings and discussions, we encourage students to perceptively develop the skill of movie appreciation. Our faculty members Prof. Nagasubba Reddy, Prof. Anitha D'Silva, and Prof. Rashmi Shetty coordinate the actions of the club.

The club focuses on the following objectives:

Screen movies or documentaries that highlight managerial skills like leadership, team spirit, group dynamics, creativity, and self-motivation
Inspire discussion and analysis from various perspectives
Bring students and faculty together to share experiences
Record audio and video lectures to support student learning
Encourage members to shoot short inspirational movies/films/videos

A healthy body and mind is imperative before taking up any task. The yoga club at RVIM, spearheaded by our Director Dr. Purushottam Bung, was established to help improve the well-being of its members. Any student or faculty interested in yoga is invited to join the club and participate in its activities. We also organise quarterly outbound sessions on the theme 'Yoga for peace and harmony'. Membership to the Yoga club remains free and consists of a simple procedure of filling in your details in the form available at www.rvi.edu.in.
Some of the common guidelines followed at the Yoga club are:

Participants are advised to be in comfortable clothing
Participants are advised not to perform postures that make them uncomfortable, as prevention of injuries is key here
Yoga practice should be conducted in a silent/peaceful environment
The Center for Wellness shall host podcasts to explain the therapeutic benefits of Yoga