Achievers Day Celebrations and Farewell Programme
The Achievers Day Programme was celebrated on June 30, 2018 to recognize the achievements of the students during the academic year 2017- 18.
The chief guest for the programme was Dr. K. N. Subramanya, Principal R V. College of Engineering, Bangalore The guest of Honour was Dr. SnehalathaNadiger, Principal, NMKRV College for Women, Bangalore. The Director, Dr. Purushottam Bung, presided over the programme.
The achievements of students were recognized and they were felicitated during the programme.
Best out-going student of the year, Best academic performer of the year, Most Regular student, Top Library user, Top performers in various committees like Social Media, RVIM Centre for Social Responsibility, Placement and Management Fest Committee were honoured. Further, student's participation in the venture fest& sports events was recognised.
Achievers' day programme was followed by farewell programme for the outgoing students of IV semester MBA 2016-2018 batch. Cultural programmes and fun games were organised by the II semester students.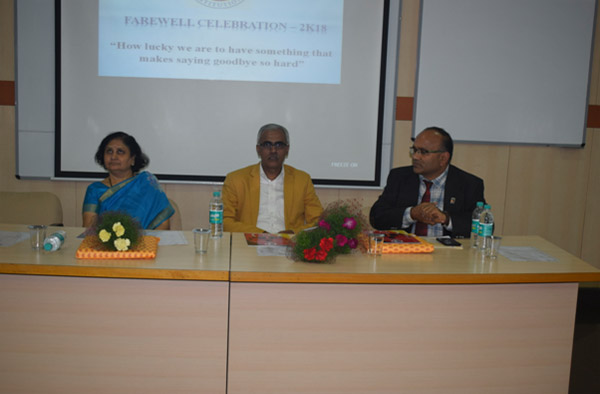 Chief guest, Dr. K. N. Subramanya, Principal R V. College of Engineering, Bangalore, Guest of Honour Dr. SnehalathaNadiger, Principal, NMKRV College for Women, Bangalore and Dr. Purushottam Bung, Director, RVIM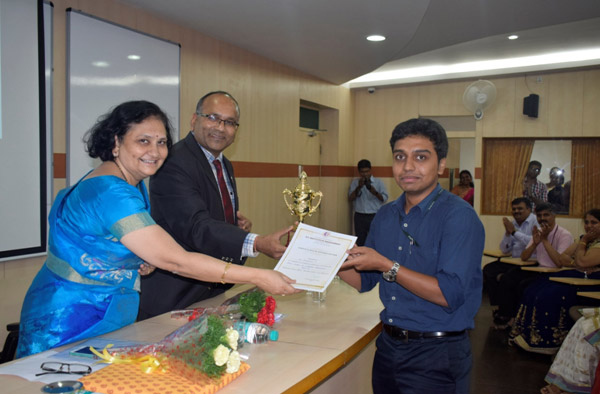 Mr. SupreethT , receiving the Award for Best Library usage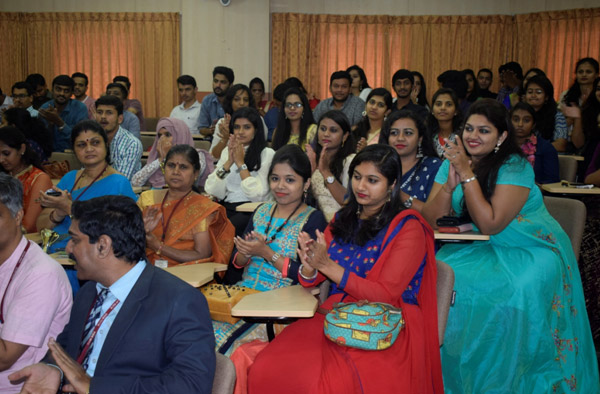 Students during the Achievers' day programme