Guest Lecture on "e-Resources for Academic and Research Community."
LIBRARIAN'S  DAY CELEBRATION – 20th August,  2018
Topic: " Benefits of e-resources for Academic and Research Community"
Name of the Resource Person: Dr. Panduranga V KonnurR.V.Institute of Management celebrated "Librarian's Day" on 20 Aug, 2018 in the memory of  Dr.S. R. Ranganathan 126th Birthday the father of Indian Library Science. As tribute to this great personality who dedicated his life and saving to the development of libraries in India & his birth day is most popularly observed as Librarian's day. The program started with a prayer by Ms. Anupama  S. M Librarian  followed by welcome & introduction by Ms. Rashmi Shetty, Assistant Professor.  The Resource Person of the day Dr. Panduranga V. Konnur, Adviser,VTU Consortium , Belgaum.  He expressed his views on benefits of e-resources   e-books, virtual library, multimedia, Intellectual property rights, & copyright etc.  He also highlighted about the Open Text Network where we will get free e-books to download. The response was very good; faculty members expressed that the demonstration was very informative and inspiring.  Ms. Anupama S.M proposed vote of thanks at the end of the session.  The program concluded with distribution of sweets.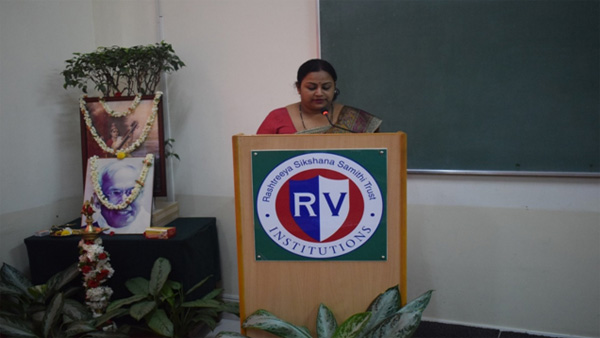 Ms. Rashmi Shetty welcoming the gathering and introducing the guest.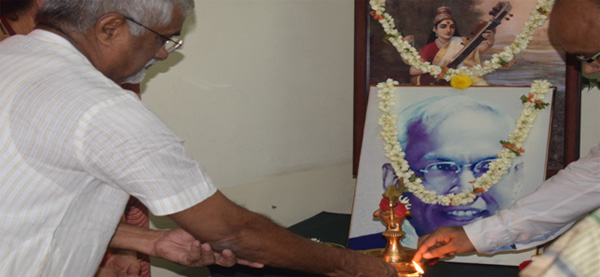 Lighting the lamp and marking the inauguration of "Librarians Day" by Dr. Panduranga V Konnur, Adviser VTU Consortium, Belgaum
and Dr. Purushottam Bung, Director RVIM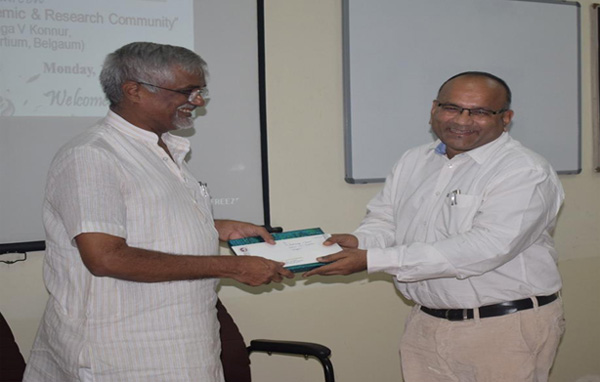 Welcoming the guest by Dr. Purushottam Bung, Director RVIM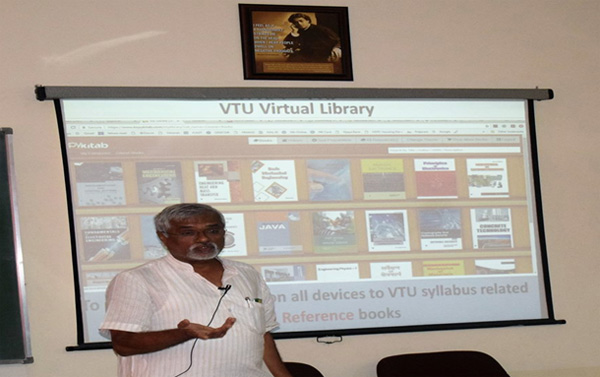 Dr.Panduranga V KonnurAddressing the gathering.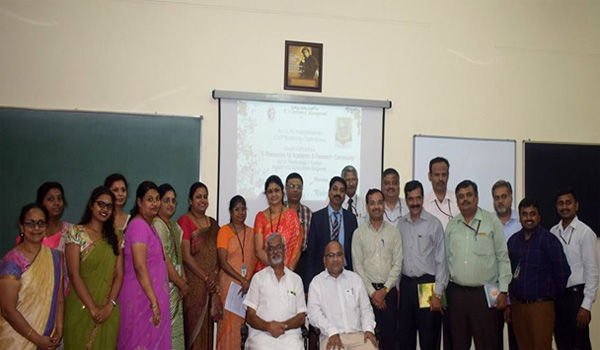 Staff members of RVIM Participating in Librarians Day