Venture Fest 2018
Teaching Entrepreneurship beyond Classrooms
Venture Fest 2018 an Exhibition of Ventures by students at R.V. Institute of Management was inaugurated by Sri. Kaushik Mudda, Founder of Ethereal Machines on May 5,2018. Later he also inaugurated RVIM Centre for Innovation, Entrepreneurship & Incubation. Venture fest is an opportunity for students of MBA to showcase their ethical based business skills and it is believed that this spark of initiative will enrich every participant to take up entrepreneurship in the future.
Chief Guest Mr.KaushikMudda encouraged the students to take up entrepreneurship and expressed pit falls in this venture and felt that every entrepreneur should ask themselves why? He felt that repeated questioning to themselves with WHY?  Shall help them to succeed in all theirventures.
Dr.Purushottam Bung, Director, RVIM stressed the need for entrepreneurship and opined that entrepreneurship can be taught to students better through programmes like Venture Fest instead of classroom sessions. It has to be experiences, it has to be practical. It is attitude, it is mindset, and it is lifestyle.
The programme was presided by Sri.D.P.Nagaraj, Hon. Joint Secretary, RashtreeyaSikshanaSamithi Trust. Sri. Navin Jain, Co-Founder, Ethereal Machines and CA.Dr.VishnuBharathAlampalli,Trustee, RashtreeyaSikshanaSamithi Trust were present.
The students were divided into 12 groups and they had to invest around 15,000 seed funding for their business. They had many rounds where they have presented their Business model, Business Plan. The judges for all the rounds belonged from Entrepreneurial ecosystem. On May 5, 2018 all the teams had to implement their business and run it for the whole Day. Some of the ventures of the students were The hunger theory, Eat street, Elysian's, F&F, Choco.Vriz, E – Sports challenge, Venture 360, Chance and mix, Impresario, Khanachatpata, Minimall, MOM, etc.
Valedictory was in the evening with Dr. N S Narahari, RVCE as the Chief Guest and Prof. GanapathyLakshman, IIMA as Guest of Honour. The Programme was presided by Sri. AVS Murthy, Hon. Secretary, RSST.
Team Impressario won the first prize, followed by Team Venture 360 winning second, Team F&F winning third and special implementation prize to Team MOM.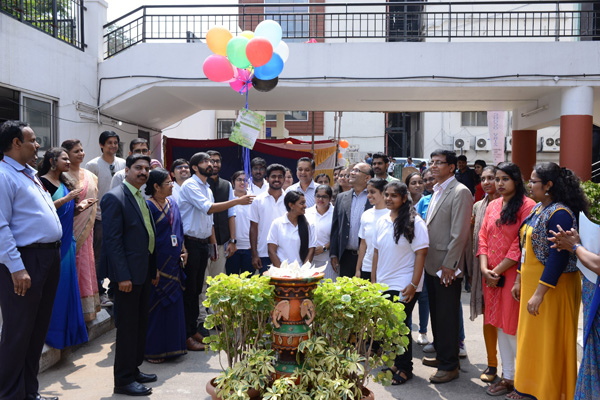 Inauguration of Venture Fest 2018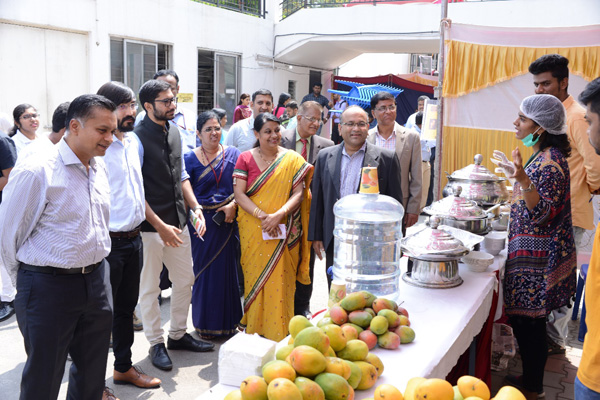 Guests and invitees visiting a stall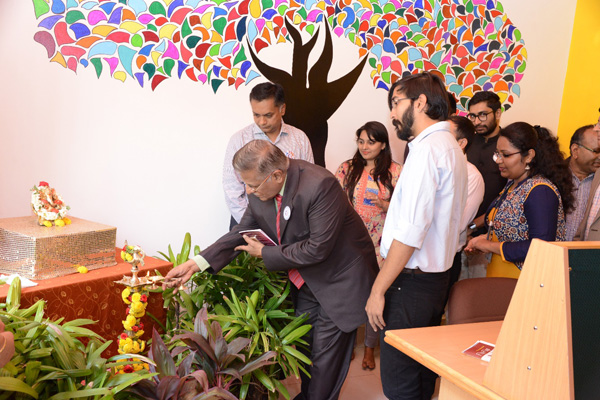 Inauguration of RVIM Centre for Innovation, Entrepreneurship and Incubation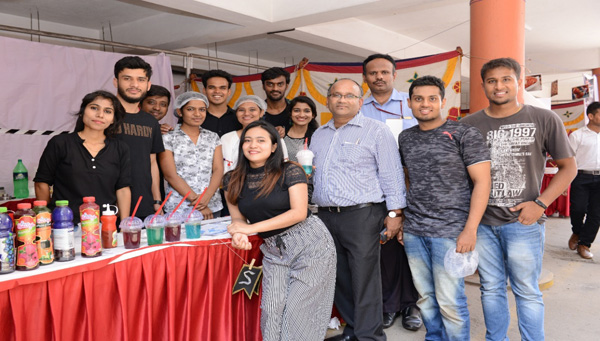 Director with the students in their Stalls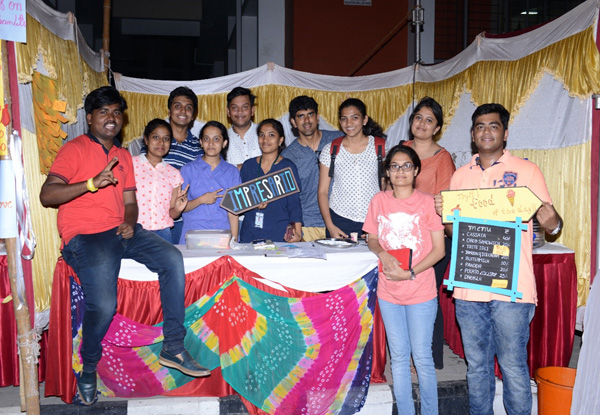 Winners of the Venture Fest 2018 team Impresario