Workshop on Business Analytics
Organized Twodays'Workshop on Business Analytics On 23rd and 24th March, 2018
The Department of Marketing, RVIM organised First Round (Technical round) of National Level B-Plan Competition 2K18 on the behalf of Echoe's Event organized by  IIM Kozhikode, Kerala. The first Round wasconsists of twodays' workshop onBusiness Analytics conducted on 23rd and 24th March, 2018.
Total 59 students from various colleges of Bangalore including our college participated in the event. The trainer for the workshop was Mrs. Maneesha, Trainer and consultant in Business Analytics.
All the participants got to learn both theory and practical concepts of Business Analytics course. During the workshop the assessment was also done by the trainer based on student's class room participation, group discussion etc. and selected the six winners of this first round and announced the names at the end of the second day of the workshop.
The workshop was concluded with Valedictory programme. All the students got the certificate for completing the workshop and winners got the Merit certificate as ticket to finale. As these students are going to represent RVIM in the final round of National Level B-Plan Competition 2K18 at IIM Kozhikode in 18th and 19th of August, 2018.
At the end the Trainer thanked the coordinator of the workshop, Dr. Noor Firdoos Jahan and other faculty members of department of Marketing and handed over the certificate of Coordination.
The six winners of the first round are:
Organized Twodays'Workshop on Business Analytics On 23rd and 24th March, 2018
The Department of Marketing, RVIM organised First Round (Technical round) of National Level B-Plan Competition 2K18 on the behalf of Echoe's Event organized by  IIM Kozhikode, Kerala. The first Round wasconsists of twodays' workshop onBusiness Analytics conducted on 23rd and 24th March, 2018.Total 59 students from various colleges of Bangalore including our college participated in the event. The trainer for the workshop was Mrs. Maneesha, Trainer and consultant in Business Analytics.All the participants got to learn both theory and practical concepts of Business Analytics course. During the workshop the assessment was also done by the trainer based on student's class room participation, group discussion etc. and selected the six winners of this first round and announced the names at the end of the second day of the workshop.The workshop was concluded with Valedictory programme. All the students got the certificate for completing the workshop and winners got the Merit certificate as ticket to finale. As these students are going to represent RVIM in the final round of National Level B-Plan Competition 2K18 at IIM Kozhikode in 18th and 19th of August, 2018.At the end the Trainer thanked the coordinator of the workshop, Dr. Noor Firdoos Jahan and other faculty members of department of Marketing and handed over the certificate of Coordination.The six winners of the first round are:
| | | |
| --- | --- | --- |
| Sl. No | Students Name | College Name |
| 1 | Mr. VedhGurunath Shaikh | RVIM, Bengaluru |
| 2. | Mr. Supreeth T | RVIM, Bengaluru |
| 3. | Mr. ShivaramHegde | RVIM, Bengaluru |
| 4. | Ms. SreeKumari Raju | JyotiNivas College, Bengaluru |
| 5. | Mr. KrunalGogoi | Adarsh Institute of Management Studies |
| 6. | Ms. Harshitha | HMSIT, Tumkur |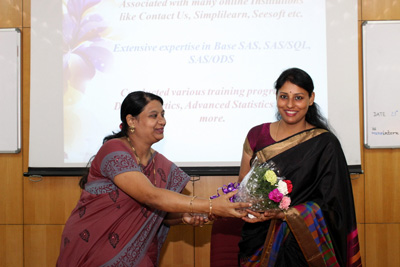 Dr. Noor Firdoos Jahan, Professor, RVIM welcoming Ms. Maneesha, Trainer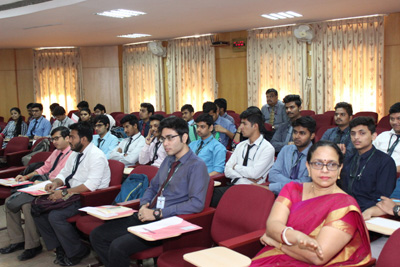 Students and Prof. Anitha D' Silva during the Training session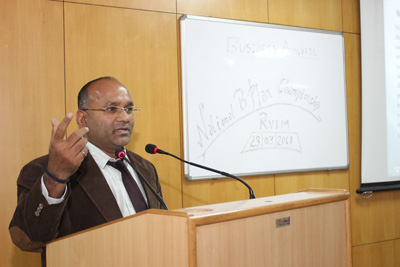 Dr. Purushottam Bung, Director, RVIM addressing the participants during workshop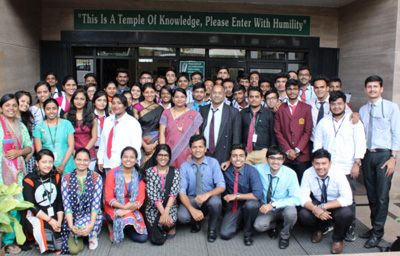 Group Photo of all the Participants of the workshop with the Ms. Maneesha, Trainer, Dr. Noor Firdoos Jahan Coordinator of the workshop and Dr. Purushottam Bung, Director of RVIM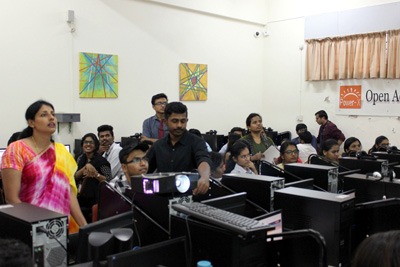 Ms. Maneeshaguiding students during lab session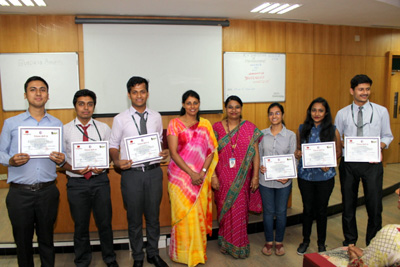 Six Winners of the First Round (Technical round) of National Level B-Plan Competition 2K18 with Ms. Maneesha and Dr. Noor Firdoos Jahan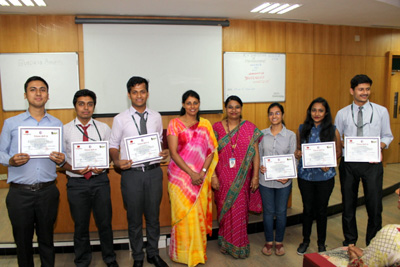 Dr. Noor Firdoos Jahan Receiving Certificate of Coordination from Ms. Maneesha