Workshop on Corporate Valuation of Indian listed Company"
Introduction
The Department of Finance, RVIM conducted a half-day workshop on 23rd November 2018, on "Workshop on Corporate Valuation of Indian listed Company". Participants for the workshop include the III Semester students Section- C (finance students).Mr.Dileep, Assistant Professor Department of Finance is the in charge for the workshop. Ms. SwomyaSree N 3rd Semester student introduced the key speakers i.e. Mr. BasanagoudaPatil(Charted Accountant) to the audience and Ms. Tejaswini B 3rd Semester student made vote of thanks and context of the workshop.

Context of the Workshop:
 A business valuation is an examination conducted towards rendering an estimate or opinion as to the fair market value of a business interest at a given point in time. Generally, when valuing a business, a notional transaction is assumed, that is, one which has not been subjected to the bargaining process. Like accounting, valuation is an art rather than an exact science, and a properly conducted valuation is nothing more than an expression of informed opinion, which is based on fact and judgment. By their very nature, valuations are not precise. Consequently, valuation estimates and opinions are generally stated as a range of values.
Business valuation is no precise science. There is no universal legal framework which dictates how the valuation should be performed. Therefore, it is no right way to estimate a company's value.
Topic Discussed:
Significance of Corporate Valuation: –

Valuation Helps company to determine their Market Value,
Valuation of company is critical during Acquisitions, Mergers, JV Etc.,
Valuation takes into Quantitative & Qualitative factors, Along with Future growth prospective of the Business,
Valuation Assist company in deciding the expansion, Diversification Plans,
Valuation can be obtained from multiple methods Like P/E Method, Disc
Cash flow method, Sales Multiplication method etc.
Valuation of Listed company is fairly easy,
Valuation of Unlisted company has massive scope of Variations, (Like Flipkart Valued $ 11 Billion in Feb & $ 20 Billion by Jul-Aug-2018)

Stock Market

A) Primary Market
B) Secondary Market

Stock Price: Valuation of the company's stock is based on

Earning Per Share (EPS)
Price to Book Value (PB Value)
Other Points Effecting Stock Price,
a) Debt Equity Ratio
b) Sales growth
c) ROCE
d) Profit Growth
e) Management Quality,
f) Corp Gov. & CSR activities,
g) Business moat, Etc.
Real case considered by taking DMART &VakranagecompaniesCase 1 :Background of DMART (Avenue Supermart):
Dmart  Promoted by RadhakishanDamani
Dmart issued IPO in Mar-2017 Issue price was Rs 299 & Listed @ 604 on 21st Mar 2017,
Dmart was oversubscribed by 104 times,
Dmart Issue Value was Rs 1870 Cr,
Dmart Runs Hyper & Super Market,
Dmart Profit and Loss Account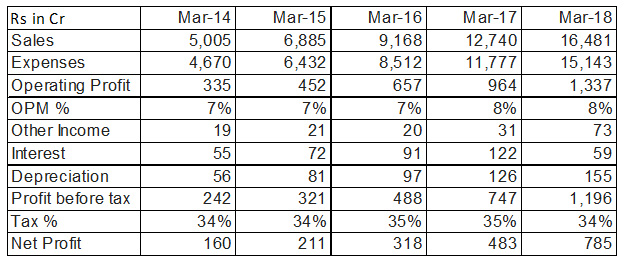 Dmart Balance Sheet
Dmart IPO Summary
Dmart Valuations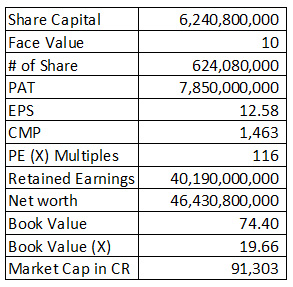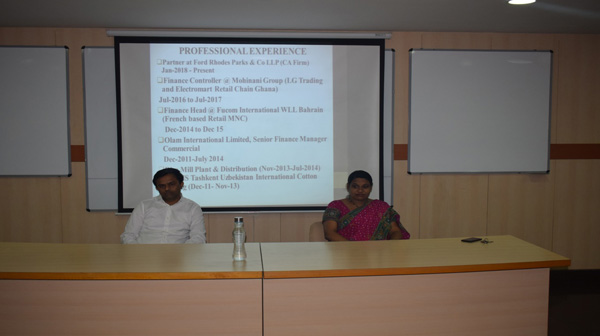 Ms. SowmyaSree N 3rd semester student: Introducing Resource Person Mr. BasanagoudaPatil and Dr. Noor Firdoos Jahan Professor RVIM.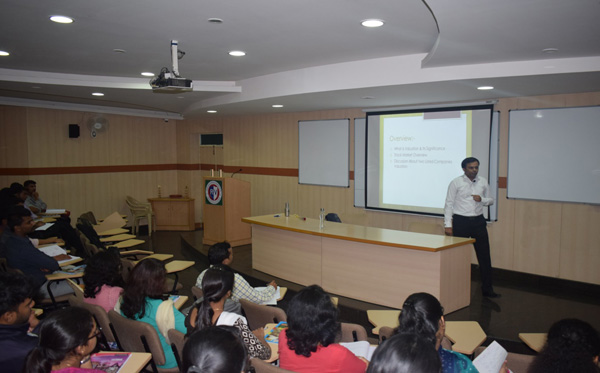 Resource Person: Mr. BasanagoudaPatil, addressing the students on Stock Valuation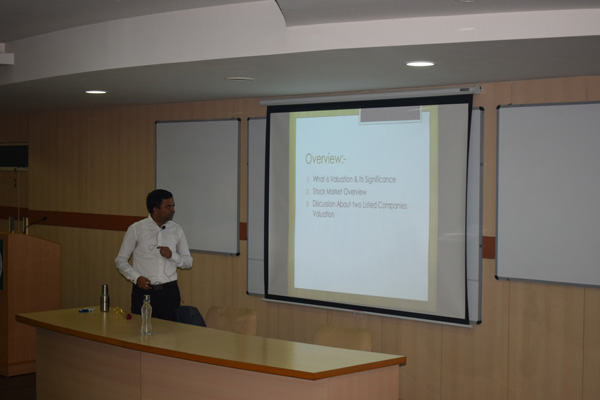 Resource Person: Mr. BasanagoudaPatil, addressing the students on Stock Valuation