Workshop on 'Data Analysis Methods in Management Research'
Four day Workshop on 'Data Analysis methods in Management Research'
From 24th June 2018 to 27th June 2018
The Research center of RVIM organized four day workshop on 'Data Analysis methods in Management Research' forthe second semester MBA students to make them understand the various techniques and methods used in Management research and facilitate them in their dissertation work.  The students were divided into two group and each group attended the workshop on two days each from 9.00 am to 5.00 pm from 24th June 2018 to 27th June 2018 at the seminar hall of the institute.
The resource person for the workshop wasDr.A G Vijayanarayanan, Associate Professor in the Department of Commerce, VelsInstitute of Science, Technology and Advanced Studies (VISTAS) a deemed to be university in Chennai.
All the students and faculty members handling the Research Methodology paper and pursuing PhD also attended the workshop and interacted with Dr.A G Vijayanarayanan.
The session was very informative and interactive. The workshop had both theory and practical session on SPSS. Students were taught to solve problems manually first and later on same problems were solved in SPSS. The interpretation of the result was very well explained to the students in the workshop.
The session was concluded with the feedback from the students and students expressed their interest in these kind of workshops and requested us to conduct such workshops in future also.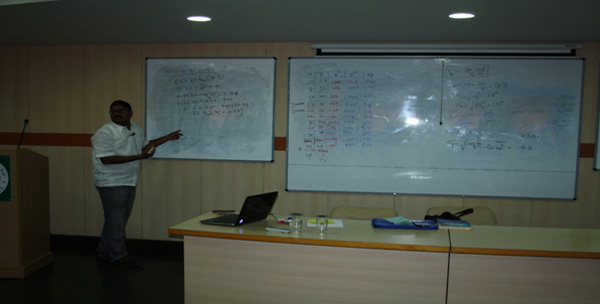 Dr.A G Vijayanarayanan, Associate Professor in the Department of Commerce, Vels Institute of Science, Technology and Advanced Studies (VISTAS), conducting workshop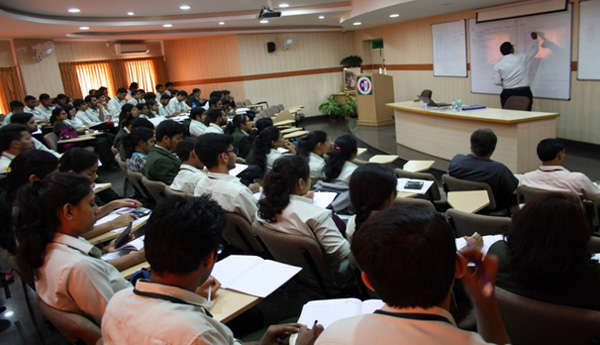 1st batch of Participants attending the workshop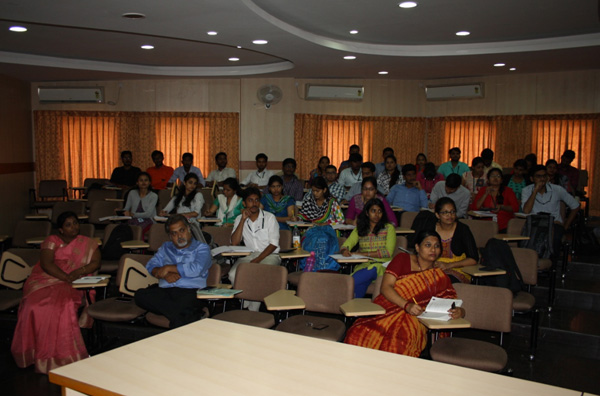 2nd batch of Participants attending the workshop